School Visit – Made in Bodenheim
With the theme "Made in Bodenheim", the third-grade classes from Bodenheim elementary school visited us. Our aim is to support the next generation and introduce the company iC-Haus to the local students.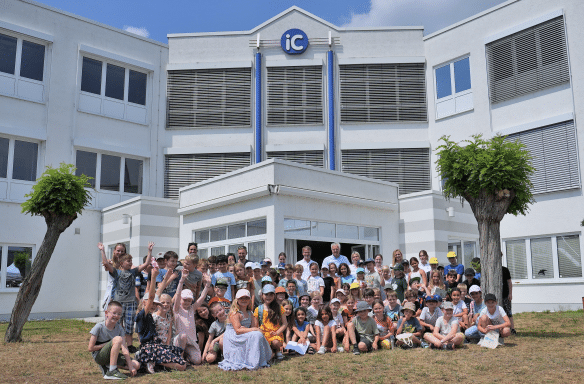 In addition to a tour of our company's production facilities, they had the opportunity to unravel a secret message using a Caesar disc and experience the production and visualization of lemon ink using tea lights. Another highlight was a treasure hunt that led the students through our company premises. They had to solve small riddles to find the treasure. And at the end, there was ice cream for everyone.
We are thrilled by the children's interest in our products and the many questions about our company.
It was a true delight to have you here with us!